The TCF was established by Smartex in 1997 at the request of the UK Department for Transport (DfT). It is a membership-based association open to all who are involved professionally with transport applications of smart cards and other smart customer media within the UK. The TCF is a forum where members and delegates from the public and private sector meet for discussion and mutual education relating to smart ticketing, smart payment, journey management and reporting, and to the underlying technologies supporting such applications.
This Forum meets quarterly, including an annual two-day Conference & Exhibition.  Meeting subjects are selected by the TCF Steering Group.  The main focus of this Forum is smart ticketing and payment technologies and applications for public transport.  Meetings are chaired by the Department for Transport, and are attended by transport services providers, transport operators, consultants and other specialists in transport technology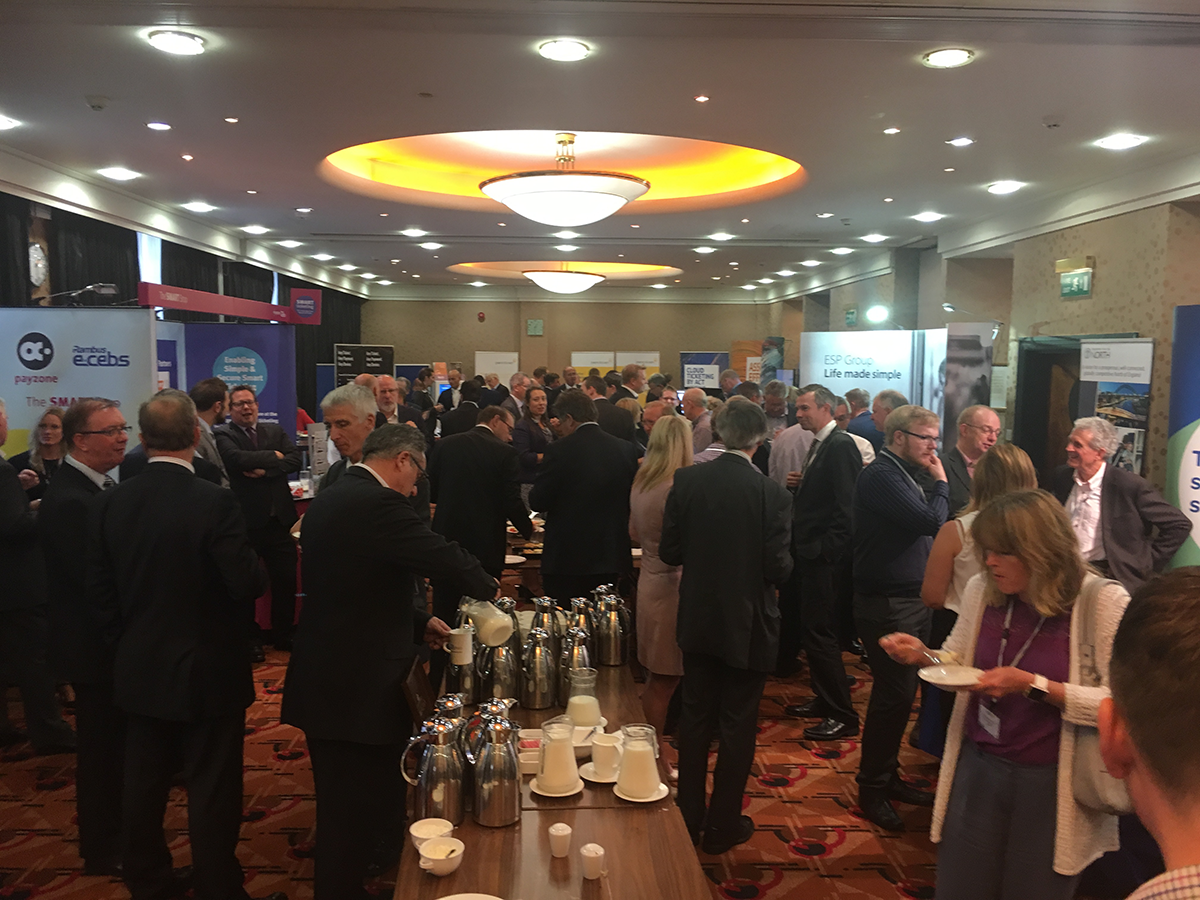 2022 Meeting Dates/Venues


'Transforming Travel'

TCF

22
Free attendance for transport operators and Local Authorities
We are delighted to announce that this year's two-day Conference & Exhibition for the Smart Transport Forum, TCF22,will take place at the Castle Bromwich Hall Hotel in Birmingham on 27th & 28th September 2022, and is kindly being supported by TfWM and Swift.
The events of the last two years have had an unprecedented impact on both how we move around and why we move around.  Firstly, Covid-19 had many of us locked down in our homes, with a catastrophic impact on public transport.  Later, as were able to move again, many chose the Covid-free safety of private vehicles over trains and buses, but these same consumers are now impacted by the rise in fuel prices, rising prices which also hit the transport sector as it is trying to recover.
Join us to listen to industry leaders who are driving the essential transformation that is required to meet changing mobility needs, and participate in the debate that is shaping the strategy.  Please view the TCF22 EVENT AGENDA
WHO SHOULD ATTEND TCF

22

?
Transport Operators (FREE, terms apply, see below)
Local Authorities (FREE, terms apply, see below)
Product and Service Suppliers (terms apply, see below)
Anyone with an interest in passenger transport and trends affecting the smart transport technology industry (terms apply, see below)
WHY ATTEND TCF

22

?
Hear how to rebuild passenger confidence in public transport journeys
Appreciate the fundamental shifts happening in smart public transport
Learn from expert speakers about the emerging strategy and tactics for matching the quality and spread of smart transport systems to the travel requirements of the new generation of passengers
See demonstrations of modern smart ticketing, payment and related products
Discover the latest technologies that are revolutionising ticketing, payments and much more
Network with senior transport industry officials
Enjoy again our legendary Smartex hospitality!
THE SUPPORTING EXHIBITION
TCF22 will be supported and enriched by sponsors and exhibitors, so far including Cammax, Consult Hyperion, Debit My Mobile, Euclid, INIT, Littlepay, Paragon ID, Passenger, SYSTRA, The Hub Company, Ticketer and TransMach Systems, who will be on hand to demonstrate and explain their latest products and services for this sector, and whose generosity permits Smartex to offer free attendance to invited non-member transport operators and Local Government bodies with transport schemes.
WHAT'S INCLUDED IN THE DEAL FOR DELEGATES?
The following will be included:
Participation at all sessions on both days
Access, after the event, to all available presentation material
Refreshments on arrival and throughout both days, including two buffet luncheons
Cocktail reception
The following are not included, and if required, must be reserved and paid for by participating delegates:
Overnight accommodation
Dinner on the evening of 27th September
COCKTAIL RECEPTION
Our informal evening cocktail reception will be held in the exhibition room on Tuesday, 27th September.
DINNER
We are planning our traditional annual event dinner, and this will be held after the cocktail reception on the evening of 27th September at a nearby restaurant.  Guests will be asked to pay for their own meals, and this may be done in advance with Smartex.
ACCOMMODATION
We have reserved a limited number of rooms at the event venue, the Castle Bromwich Hall Hotel, at the preferential rates of: Standard Double @ £89 B&B, Classic Double @ £99 B&B and Superior Double @ £115 B&B.  To book, please call 0121 748 0030, ask for Marius or Sophie, and quote reference: Smartex.  Rooms will be allocated on a first-come first-served basis.
DIRECTIONS
By train
The nearest mainline station is Birmingham International.  A taxi from there to the venue takes approximately 10-15 minutes.  Alternatively, Birmingham New Street Station is approximately 20-30 minutes by taxi.
By car
Situated 3 minutes' drive from Exit 5 of the M6, the postcode for Sat Nav directions is B36 9DE
PARKING
There is plenty of free parking on-site at the hotel.
ATTENDANCE TERMS FOR MEMBERS
Current Smartex members with remaining attendance entitlements for a normal TCF one-day meeting may attend free-of-charge within their membership, and this event will count as one day of attendance, even if both days are attended.  Sponsors/exhibitors will each be offered two delegate passes for the conference sessions.
ATTENDANCE TERMS FOR NON-MEMBERS
Delegates from non-member transport operators and Local Authorities may attend free-of-charge for both days
Other non-members may attend at a cost of £200 + VAT per delegate per day
REGISTRATION PROCEDURE
If you would like to reserve your place at TCF22, please fill in our ONLINE BOOKING FORM.
CONTACT US
If you have any questions relating to TCF22 attendance, or would be interested in becoming a sponsor/exhibitor, please contact Annabel at annabel@smartex.comm or on +44 (0)7785 254405.