The TCF was established by Smartex in 1997 at the request of the UK Department for Transport (DfT). It is a membership-based association open to all who are involved professionally with transport applications of smart cards and other smart customer media within the UK. The TCF is a forum where members and delegates from the public and private sector meet for discussion and mutual education relating to smart ticketing, smart payment, journey management and reporting, and to the underlying technologies supporting such applications.
This Forum meets quarterly, including an annual two-day Conference & Exhibition.  Meeting subjects are selected by the TCF Steering Group.  The main focus of this Forum is smart ticketing and payment technologies and applications for public transport.  Meetings are chaired by the Department for Transport, and are attended by transport services providers, transport operators, consultants and other specialists in transport technology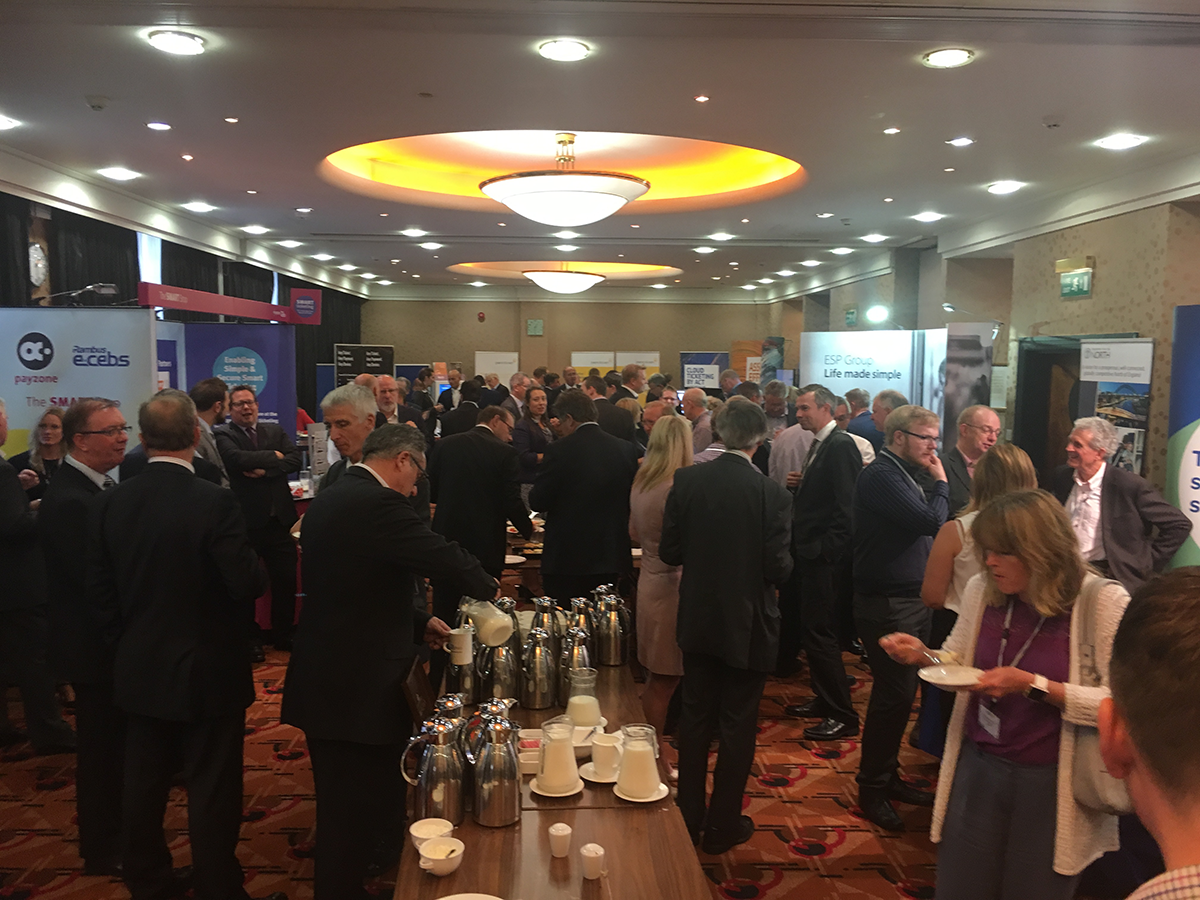 2023 Meeting Dates/Venues


26th & 27th September 2023
Maritime Museum, Royal Albert Dock, Liverpool L3 4AQ
Free attendance for Transport Operator and Local Authority representatives
We are delighted to announce that this year's two-day Conference & Exhibition for the Smart Transport Forum, TCF23, will take place in Liverpool on 26th & 27th September 2023 at the Liverpool Maritime Museum, and is kindly being supported by Merseyrail.
We shall be bringing together transport operators, consultants, suppliers, city representatives, Local Government bodies and other industry specialists to explain, debate and understand the current status, challenges and future plans affecting the smart transport landscape.
Join us to listen to industry leaders who are driving the essential transformation that is required to meet changing mobility needs and participate in the debate that is shaping strategy – TCF23 Agenda
WHO SHOULD ATTEND TCF23?
Transport Operators (FREE, terms apply, see below)
Local Authorities (FREE, terms apply, see below)Product and Service Suppliers (terms apply, see below)
Anyone with an interest in passenger transport and trends affecting the smart transport technology industry (terms apply, see below)
WHY ATTEND TCF23?
Hear how to rebuild passenger confidence in public transport journeys
Appreciate the fundamental shifts happening in smart public transport
Learn from expert speakers about the emerging strategy and tactics for matching the quality and spread of smart transport systems to the travel requirements of the new generation of passengers
See demonstrations of modern smart ticketing, payment and related products
Discover the latest technologies that are revolutionising ticketing, payments and much more
Network with senior transport industry officials
Enjoy our legendary Smartex hospitality!
THE CONFERENCE
View the two day TCF23 Agenda
THE SUPPORTING EXHIBITION
TCF23 will be supported and enriched by sponsors and exhibitors, including Ticketer (Lead Sponsor), Cammax, Consult Hyperion, Evolis, INIT, JourneyRight, Littlepay, NMI, Passenger, Paragon ID, The Hub, Transmach Systems and You. Smart. Thing., who will be on hand to demonstrate and explain their latest products and services for this sector, and whose generosity permits Smartex to offer free attendance to invited non-member transport operators and Local Government bodies with transport schemes.
WHAT'S INCLUDED IN THE DEAL FOR DELEGATES?
The following will be included:
Participation at all sessions on both days
Access, after the event, to all available presentation material
Refreshments on arrival and throughout both days, including two buffet luncheons
Cocktail reception
The following are not included, and if required, must be reserved and paid for by participating delegates:
Overnight accommodation
Dinner on the evening of 26th September
COCKTAIL RECEPTION
Our informal evening cocktail reception will be held in the exhibition room on Tuesday, 26th September.
DINNER
We are planning our traditional annual event dinner, and this will be held after the cocktail reception on the evening of 26th September at the nearby Gusto restaurant.  Guests will be asked to pay for their own meal, at a cost of £50 + VAT, and this may be done in advance with Smartex (see booking form link below).
ACCOMMODATION
If you require overnight accommodation during the event, please note that we have reserved a limited number of rooms for the night(s) of 25th and/or 26th September at the Holiday Inn Express in Albert Dock (just round the corner from the event venue) at a rate of £90 B&B on night of 25th, and £145 B&B on night of 26th.  To book, follow this link.
DIRECTIONS AND PARKING
Details of directions and parking can be found in the attached Maritime Museum Information Sheet
The TCF23 conference travel assistant service gives you the best low-emission travel options, tailored routes and personalised travel updates when traveling to Smartex events.
To get recommended journey options, enter your origin, select your preferred travel option, and then click on "Get alerts for this trip" to get travel updates by email or SMS if anything changes on your trip.
For further information please contact customersuccess@yousmartthing.com
ATTENDANCE TERMS FOR MEMBERS
Current Smartex members with remaining attendance entitlements for a normal TCF one-day meeting may attend free-of-charge within their membership, and this event will count as one day of attendance, even if both days are attended.  Sponsors/exhibitors will each be offered two delegate passes for the conference sessions.
ATTENDANCE TERMS FOR NON-MEMBERS
Delegates from non-member transport operators and Local Authorities may attend free-of-charge for both days
Other non-members may attend at a cost of £200 + VAT per delegate per day
REGISTRATION PROCEDURE
If you would like to reserve your place at TCF23, please complete the Online Booking Form, or respond to this email and let me know whether you will be attending for one or both days of the event, and whether or not you wish to join for the event dinner on the evening of 26th September.
CONTACT US
If you have any questions relating to TCF23 attendance, or would be interested in becoming a sponsor/exhibitor, please contact me at annabel@smartex.comm or on +44 (0)7785 254405.